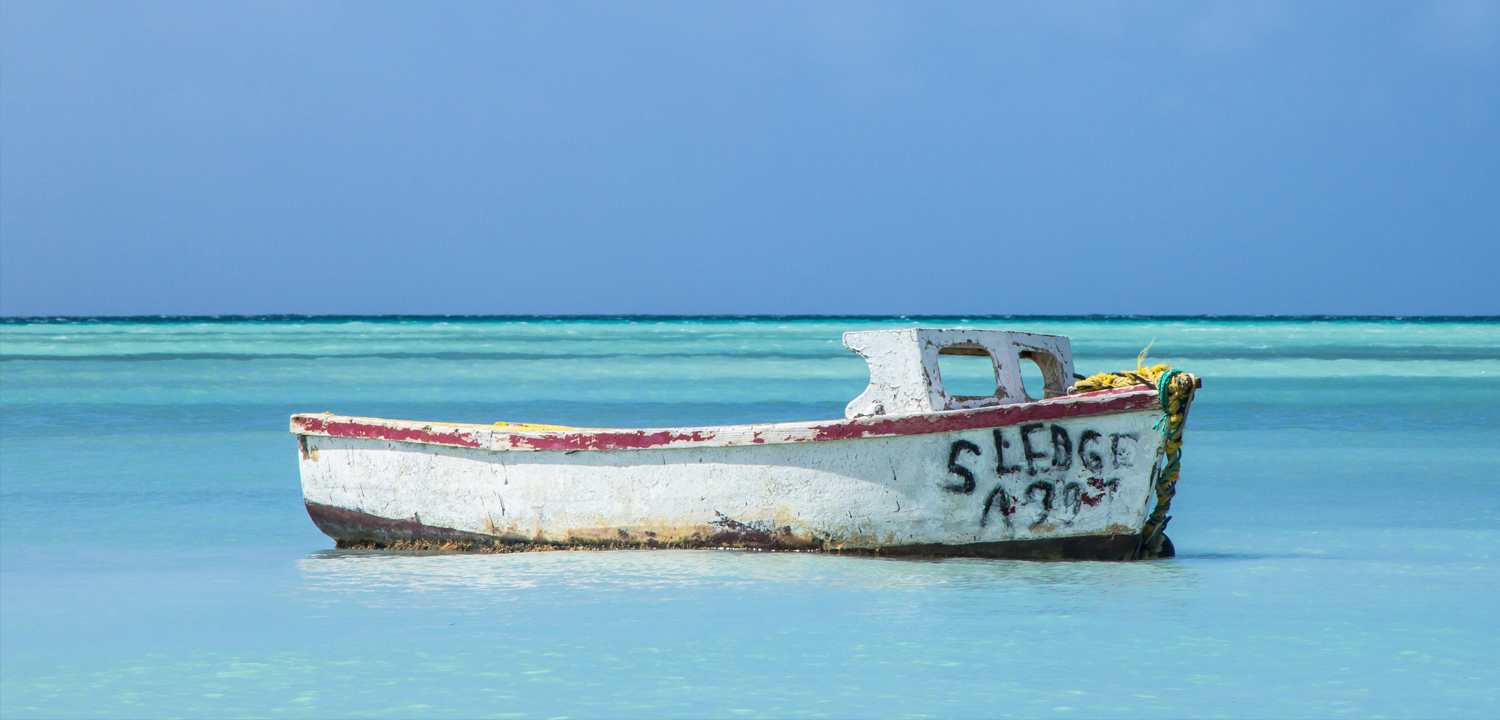 7. Aruba – Pristine White-Sand Beaches and Calm Turquoise Waters – and, a fantastic destination for Foodie's!
Whether you want all-inclusive or European plan, there is a resort and beach for you! Aruba is home to beautiful white-sand beaches, 82-degree days and some of the nicest people in the world – with more than 90 nationalities represented, the country has a diverse population with a rich history and warm culture of hospitality!
Located 15 miles north of Venezuela in the warm waters of the southern Caribbean, Aruba is outside the hurricane belt. With a dry climate and constant cooling trade winds, Aruba has more sunny days than any other Caribbean island. Aruba is an independent country within the Kingdom of the Netherlands and has a population of approximately 100,000 inhabitants. Aruba is very GREEN and at the forefront of the energy revolution – ten large windmills line the eastern coast and within 10 years, 100% of the island's energy is planned to come from renewable sources.
Additionally, because of the world's second largest desalination plant, Aruba's water meets the highest quality standards of the World Health Organization. Aruba's low season falls between mid-April and mid-December, when crowds and rates tend to be lower. Aruba is known for beach tennis; also windsurfing and kitesurfing – thanks to the trade winds. On the south and west coasts of Aruba, you'll find Oranjestad, the capital city, and miles of beaches that have been named some of the best in the world. Here, you'll find most of the hotels and all-inclusive resorts in Aruba, and Queen Beatrix International Airport (AUA).
In the interior of the island, you will find Arikok National Park, a desert-like preserve with a variety of wildlife, cacti and dramatic rock formations. Here also are some of the island's most striking views, as the ocean crashes against the rugged shoreline below. Don't miss the unofficial mascots – the fofoti trees (the consistent tradewinds have permanently sculpted them into graceful, southwesterly bending forms).