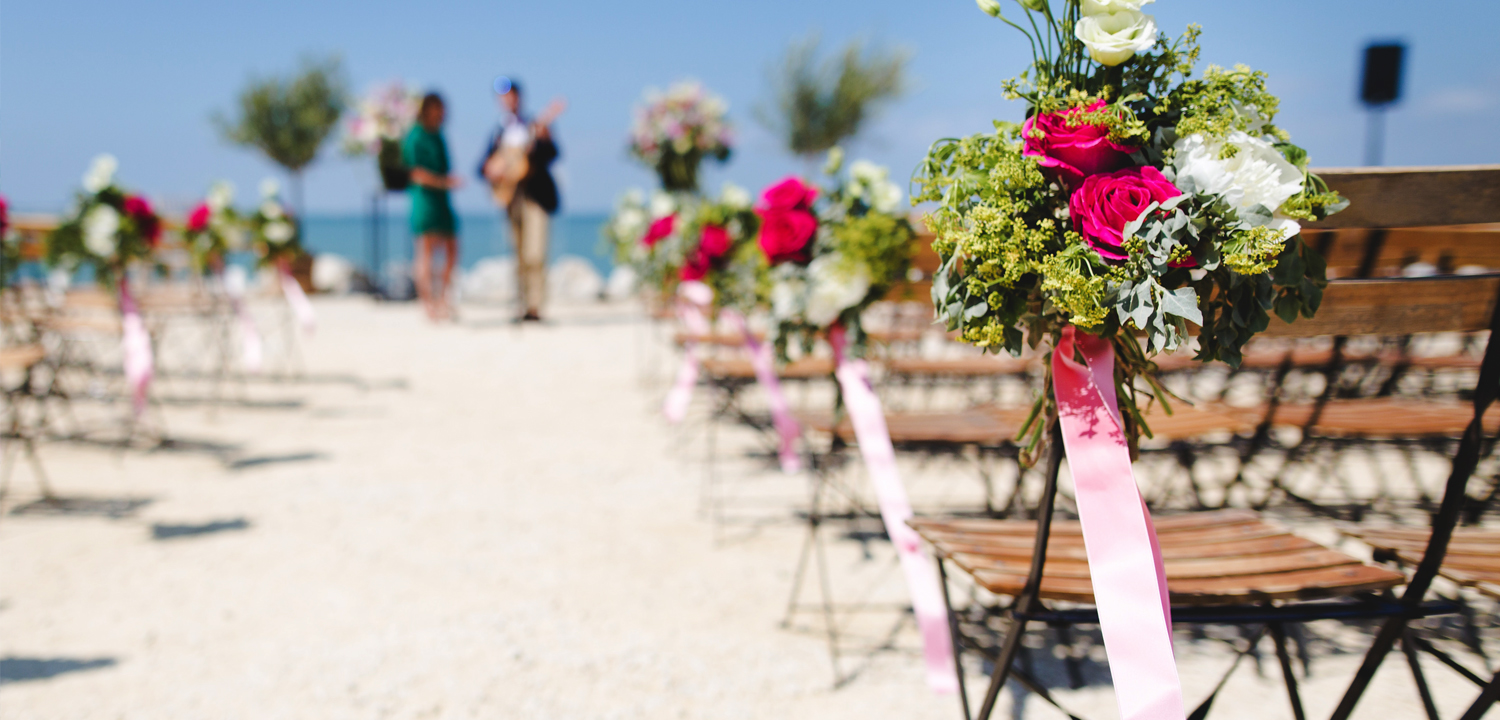 Destination Weddings offer a unique opportunity to couples looking for a romantic, enjoyable and stress-free wedding experience. Couples get a dream wedding in an exotic location, usually at a lower cost than a traditional ceremony. Luxury resorts offer all wedding services (including a wedding coordinator), spas, entertainment and more. Sea The World Vacations works with the bride and groom to find the destination that best fits their tastes, expectations and budget! We can work with all of your guests to find the best value and can coordinate events leading up to the big day to provide information and build excitement!
Sea The World Vacations will work alongside you to manage all details for you and your guests, enabling you to fully enjoy your big event! Below is a sample planning timeline:
6-12 months prior
Choose the type of wedding atmosphere you desire (barefoot vibe, elegant, city, jungle, mountains, etc) – this will help with determining that perfect destination and venue!
Consider budget
Determine marriage legalities in the paradise location of your choice
Book your wedding location & travel, send 'save-the-date' notices & set up wedding website!
Finalize guest list and compile contact info
3-6 months prior
Finalize decision on that perfect wedding dress, groom attire, bridesmaid dresses and groomsmen accessories to coordinate with your colors and themes!
Work with wedding coordinator on details (music, flowers, wedding favors, etc)
Design and mail wedding invitations
Review options for a group outing/excursion
1-3 months prior
Finalize wedding itinerary
2 weeks prior
Finalize head count and final touches with your on-site wedding coordinator
Finalize any group activities you have booked
2-4 days prior
Arrive at your romantic wedding destination!
Meet with on-site wedding coordinator
Distribute a list of events and a gift bag to guests
Have a welcome get-together/event with guests
Relax and enjoy your weddingmoon vacation!!