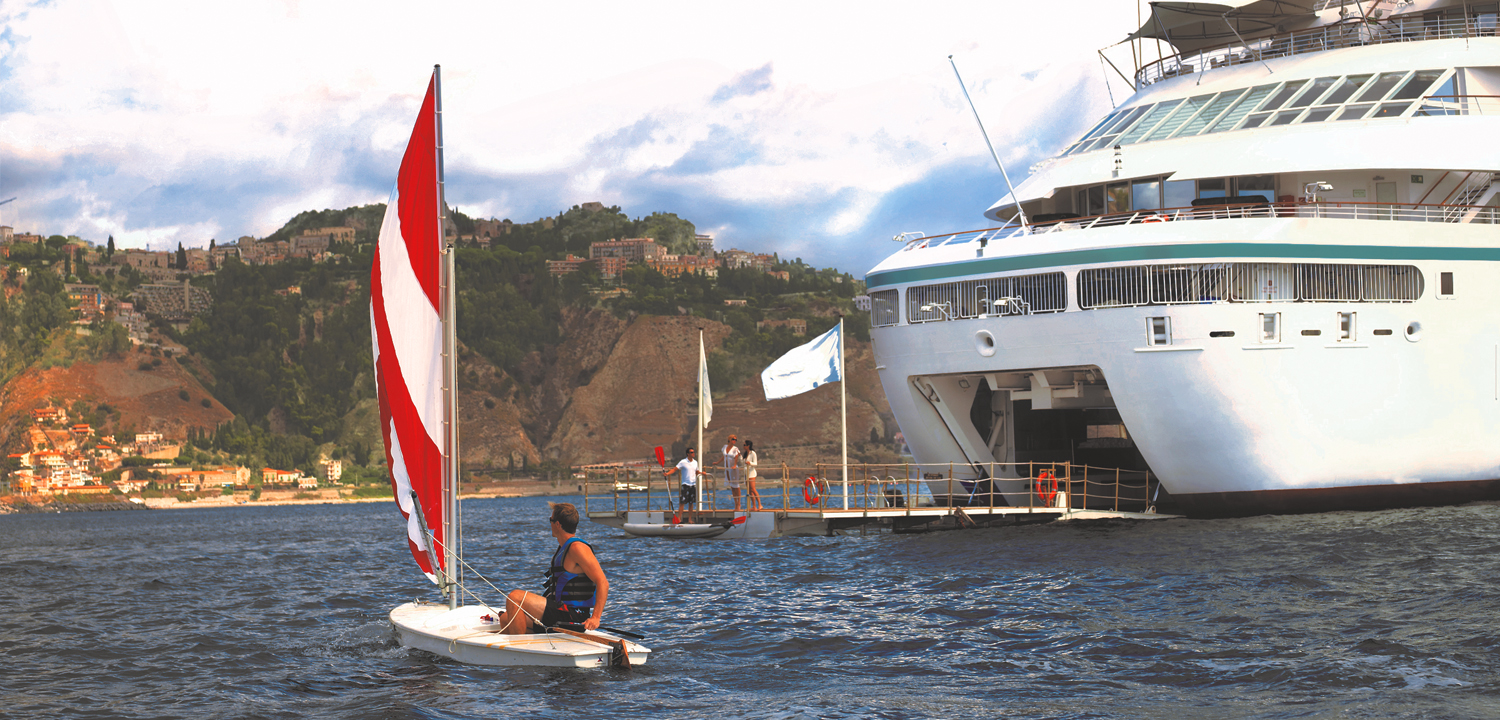 6. Windstar – Costa Rica & Panama Canal
Tropical Islands, exotic jungles and the Panama Canal – experience it all! Costa Rica is one of the most ecologically diverse places on earth, from crashing waterfalls to blissful beaches, rainforests, lakes, cloud forests, volcanoes, an impressive variety of wildlife and more.
Come find the natural and man-made wonders combined on an exotic Costa Rica and Panama Canal cruise full of bucket list places and activities. Learn about the area from a local Naturalist on board, then take a Zodiac ashore and find rare experiences for yourself. Hike through Manuel Antonio National Park in search of its lovely beaches and abundant animal life. Soar high above the Quepos jungle floor as you zipline searching for such wildlife residents as monkeys, sloths, and toucans, then explore Golfo Dulce with some of the most intense rainforest landscapes in the world. Take a daylight transit through the massive Panama Canal, one of the world's most stunning feats of engineering, on a yacht that lets you see it all.
On all of Windstar's luxury small ships, everything is designed for your comfort – from the fine Egyptian linens, marble bathrooms, soft lighting, beautiful artwork, cozy robes, a luxurious spa and endless activities. An attentive, personal, detail-oriented crew ensures that you will feel like you are in your own private paradise! Windstar doesn't just take you to fascinating destinations, they take you into them, giving you unique access to knowledge and activities that enhance your understanding of the places you visit.
Complimentary Destination Discovery Events treat you to iconic experiences that capture the essence of your locale. Guest Lecturers intrigue you with regional topics, adding new dimensions to your voyage and small group excursions take you to meet locals who share their homes, cuisines, and cultures. Dining is also exquisite with special appearances by guest chefs, cooking demonstrations, wine pairings and meals prepared with locally-sourced ingredients by some of the most recognized culinary talent in the world.
Other incredible destinations include: Italy, the Mediterranean, Greece, Alaska, Northern Europe and the Caribbean.